Root Canals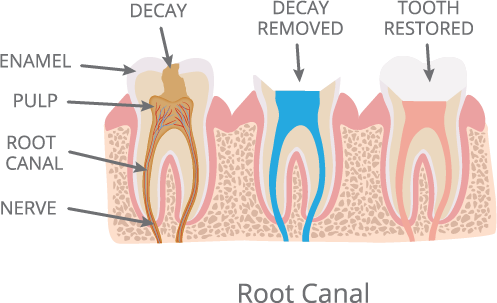 Technically, root canals aren't a form of oral surgery. No scalpels or sutures are involved, but the process consists of removing infection from inside your tooth. When your tooth's nerve and/or pulp is inflamed or infected, you may feel intense pain, sensitivity to hot and cold, and swelling. Left untreated, this infection can cause an abscess.
While root canals have a reputation that precedes them, most patients report the pain of the procedure is no worse than having a cavity filled, which is minor in comparison to the pain the infection can cause. However, we can offer sedation dentistry to calm your nerves, and we will anesthetize the affected area before removing the infection through a small opening. Once the infection is removed, your open tooth root will be filled to prevent further infection. Depending on the extent of the damage done to your natural crown, the treatment may be finished with the fitting of a porcelain crown.
Don't Delay the Treatment You Need
If you're in need of oral surgery in Anderson, Cornerstone Dentistry is here for you.
Give us a call at 864-261-1418, or schedule an appointment online!